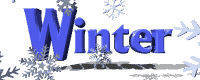 When Transylvania County Schools need to call a "Virtual Day" take out your Blizzard Bag. The Blizzard Bag is an alternative to having to make up missed days, take away workdays, Spring Break or extending the school year. Click on this link to view your child's Blizzard Bags which were sent home previously with your child.---> K-5 Blizzard Bags
Stay warm and stay safe!
The bag contains materials to continue learning on the day we are unable to hold regular school. The contents of the bag are intended to take approximately 4 hours to complete. This bag contains a variety of activities to cover multiple subject areas. Upon returning to school, bring the contents for the day or days. If we are unable to attend school on one day, students would complete the activities for Day 1. If we must be out a second day, complete Day 2 activities. If we are unable to attend school for three days the blizzard bag contents would be completely finished. In the day school resumes the completed work should be turned into the classroom teacher. If for some reason, the work could not be completed on the day out, it must be completed within five days and returned to the teacher in order to receive credit. If the Blizzard Bag assignments are not completed and turned in, then the student will be counted absent for the day.